TV Wall Mount Installation Service
We are located in Hamilton, Ontario and service the following locations: Hamilton, Ancaster, Dundas, Stoney Creek, Grimsby, Burlington, and Oakville
We use the best available tools and take our time with every job. Your TV Will be installed on solid Studs, the TV will be perfectly levelled.
If you chose to have your wires hidden, we will add HDMI faceplates and power outlet at the TV Level. This ensures everything looks clean and is done to code.
What Type of Mount Should You Choose?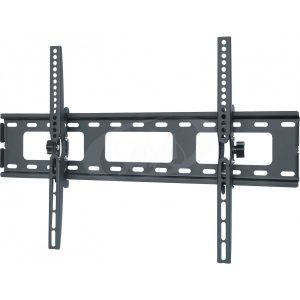 Tilt TV Mount
Tilting TV Mounts are used when you want the TV close to the wall, but still want to be able to access the inputs. This is acheived by tilting the bottom of the TV away from the wall. It is also helpful when the TV is mounted above a fireplace or higher than the recmmended height. We recommend this mount for most of our installations.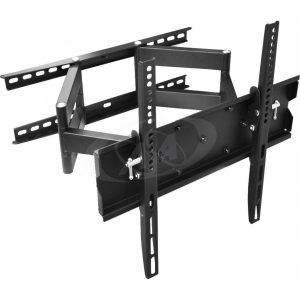 Full Motion Mount
Full Motion TV Mounts are perfect if your TV will be viewed from more than 1 area. For example you may want to watch from the dining room or kitchen, as well as the living room. They are also used for mounting the TV in the corner, and help with odd couch layouts.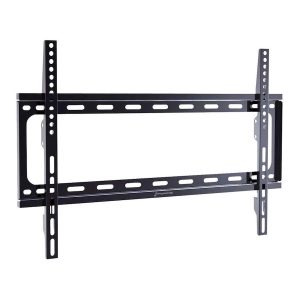 Fixed TV Mount
Fixed TV mounts are used when you want the TV to be as close to the wall as possible. This option is only available if the TV Inputs are on the side, not the back. This mount is not recommended because it makes it impossible to ever unplug or add a new HDMI cable/optical cable without taking the TV off the wall. In some cases the customer is OK with that, and will opt for a fixed mount.
No Fall Guarantee
If we mount your TV, you are covered by a no fall guarantee.  Hamilton Tech Source stands by its work. We use dependable mounts and professional tools to ensure a quality job is done on every job.
5 Star Rating
We pride ourselves on our customer service, and we have the reviews to back it up. We believe customer service is the #1 most important aspect of business. You will not be dissapointed.
Local Small Business
Our Technicians are employees, not 3rd party contractors. They are trained to take their time at each and every job, as if they were working on their own home. This ensures we continue to offer a 5 star service on every job.
Frequently Asked Questions
Where should you mount your TV?
We will analyze your living space and help you to decide which wall to mount your TV on.
Certain factors such as seating locations, existing power and cable outlet locations, as well as where your studs are located are all considered when choosing the right TV location.
What Height should your TV be mounted at?
Determining the proper TV height is vital to a comfortable viewing experience.
The Size of the TV, the distance between your seating and the wall, as well as the height of your furniture all play a factor in where the TV should be mounted.
We will explain everything in detail, and mark your wall in tape to ensure you are happy with the height, before any drilling takes place.
Which Mount Should I choose for my TV?
Tilt Mounts allow you to tilt your TV either up or down to help with glare. If your TV is mounted above a fireplace, tilting the TV down allows for a more comfortable view.
If you need to add or remove HDMI cables to the TV, a tilt mount allows you to tilt the TV away from the wall to allow for easier access.
Full Motion mounts work great if you are viewing the TV from multiple seating positions. For example if you are trying to view the TV from the kitchen, as well as the living room. 
Swivelling or pulling the TV away from the wall is easy to do, and allows for multiple viewing positions. 
What is Included with an Installation?
Once we pick the location and height, we will proceed with the installation. Once the TV is mounted safely and securely, we will also do the following:
Connect your TV to your WIFI
Install the apps that you use and configure them such as Netflix, Amazon Prime, etc
Plug in all of your devices, such as Cable Box, IPTV, Playstation etc
Show you how to use your new TV!
Do You Supply Wires?
We Supply HDMI cables, as well as optical and ethernet cables. All of our cables are in wall CL2 or CL3 rated, as well as 4K HDMI 2.0.
Do You Also Hide the Wires?
Hamilton Tech Source offers multiple hidden wire options such as:
Completely hidden wires in wall. This includes Outlet installation and Faceplates for your HDMI Cables
Plastic Covers. This option is cheaper than completely hiding your wires, but still offers a clean look
Wire Relocation. If you want your TV on a certain wall, but don't have cable outlets or Ethernet runs, we can move them.
TV Installations above a Fireplace
We can Install your TV above your fireplace. While this is not always the best location for your TV, in many cases it is the only option that looks best for the design of your home.
We can relocate your wires above the fireplace and have your equipment in a different part of the room for a sleek and clean look
How much Does it cost to Mount My TV?
Pricing starts at $109. Depending on your TV Size, what mount you require, and whether you want your wires hidden, the price will go up.
Click on our Online Booking Form and instantly get an estimate
What surfaces can you install on?
We can install on drywall with wood studs, or metal studs, concrete, brick, tile and stone. We have installed thousands of TV's and have the proper tools and experience to install on any surface.